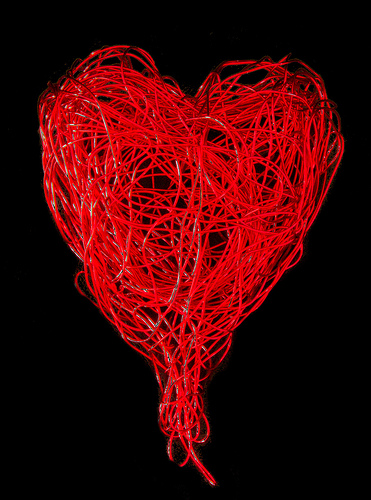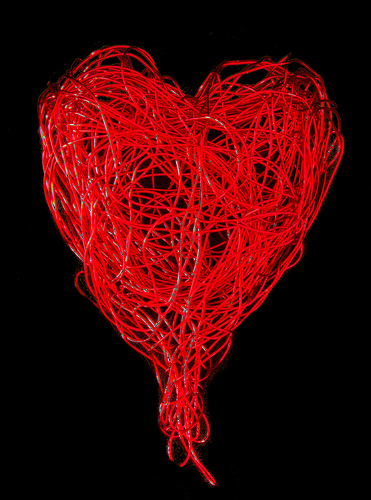 The marketing world has fragmented into numerous specialisms, disciplines and niches.
Take copywriting.
There's writing for the web, B2B writing, content writing, direct mail writing, writing long copy, creative copywriting, SEO copywriting, writing case studies, writing TV and radio commercials, writing for the financial services sector, advertising copywriting, writing for tech and IT companies, writing annual reports, writing white papers…the list just goes on and on.
Copywriting gurus, those who specialise in teaching practitioners how to make money in the "wordsmithing business", advise their disciples to specialise.
Looking back at some of the jobs I've completed over the last twelve months I realise I've written for just about every category listed above.
But that's because I specialise in a type of copywriting nobody seems to mention – copywriting that adds hi-touch to hi-tech.
Uh, what?!  Let me explain…
We live in a highly developed society and economy where products and services are mass produced and have become increasingly hi-tech – they are clever, but cold, functional and impersonal.
People, on the other hand, remain essentially unchanged – they are still largely driven by emotion and make their buying decisions with the heart.  This means there's a huge disconnect between what businesses are providing and what makes customers buy.  I specialise in bridging that gap, adding soul, warmth, character and feeling to products and services so that they touch people in ways that create desire.
Here are some examples from the last twelve months.
Helping Red Carnation Hotels communicate their unique customer experience
I'm very fortunate (and grateful) to work for one of the most respected companies in the hospitality sector.  The Red Carnation Collection includes fourteen boutique hotels (five in London, three in South Africa, two in Guernsey, one in Geneva, one in Palm Beach and one in Dorset).  Their ethos is "No request too large, no detail too small" and by truly taking this to heart they regularly win stacks of awards (around 50 in the last couple of years, at a guess).  Just four will give you the general idea:
Their Bushmans Kloof property was voted the World's Best Hotel in Travel + Leisure's (part of American Express) World's Best Hotels 2010, receiving a score of 98.67

Their Milestone property was named Best Small Hotel in the UK at the International Hotel Awards 2012

Mrs Beatrice Tollman, President and Founder of Red Carnation Hotels, was recognised as Hotelier of the Year at the European Hospitality Awards 2012

In the Tripadvisor Travellers Choice Awards 2012 the highest rating hotel in London was Red Carnation's The Milestone, narrowly knocking its sister hotel, 41, into second place
Needless to say this is a company that sets the highest possible standards so it is a privilege to work for them.  This year I helped them create an entirely new website for the Red Carnation Collection along with thirteen new websites for each of their individual properties.  If you'd like to visit the main site click here.  From here you can then visit all the individual hotel sites.  I also wrote a new website for the lovely Acorn Inn in Dorset that's also part of the Red Carnation Collection.
The challenge with all these sites is to convey a huge amount of factual information with brevity, clarity and accuracy, in ways that the reader finds engaging and inviting.  It's a matter of using words to paint vivid mental pictures that stir the senses, speak to the soul and whet the appetite.  And yet it's imperative to include a long list of key words for the search engines.  On top of this you have to communicate the Red Carnation ethos that all the properties share, whilst at the same time communicating those subtle qualities and details that give each hotel its own unique appeal and character.  Achieving all this, whilst creating an easy read, is quite a challenge – but one I find particularly rewarding.
Over the course of the year I also wrote a series of eshots sent at regular intervals to previous guests, as well as researching and writing a number of posts for the Red Carnation blog.
Selling the great outdoors
With over 60 stores Cotswold Outdoor is one of the UK's largest retailers of outdoor equipment.  This year I've been writing headlines and sales messages for their seasonal promotions to drive sales revenue, add value to their offering and create a distinctive brand personality.
One of the challenges was to come up with something flexible enough to appeal to their very broad target audience – their customers range from hardcore mountaineers to the casual camper and the dedicated fell runner to the elderly dog walker.  The other was the fact that these messages had to be integrated across all their sales channels from shop windows to email campaigns and web pages to direct mail leaflets.
A thoroughly decent advertising idea
Digital marketers have been prophesying the "death of advertising" for about a decade – but clients still ask for good old ads.  Trouble is the new generation of copywriters, weaned on the web, have no clue about how to create them.  The trick is to come up with an idea and there are very few designers or copywriters left who are experienced at pulling it off.  For a fuller discussion of what it takes click here.
Early in 2012 I was approached by DB communication by design (who are no slouches in the idea generating department) to help them on an ad campaign for Wadworth Brewery.
The challenge was to create a distinctive brand character for their 6X real ale and create a community of loyal fans (no easy task given that the UK now has over 1,000 breweries, and plenty of imported beers).
We created a series of press ads that ran in papers like the Sunday Times and the Guardian.  These positioned 6X as a pint of enduring quality in a world where foolish consumers are being duped by hype, gimmicks and the superficial glitter of celebrity culture.  For the full story of the thinking behind this campaign click here but the idea was to poke fun at pretentious drinks, fashion victims and those who go through life faking it to make it – we positioned 6X as the real ale for those who value what is genuine.
We also created an entirely new website and I've been writing regular blog posts that set the world to rights over a few thoroughly decent pints.
Branding for the building trade
In the summer I was delighted to be approached by Lionhouse Creative, another brand communication agency that values great creative ideas.  They asked me to help them redefine the brand proposition, and re-energising the brand communications, for Toolstation, a leading UK retailer of building materials, tools and accessories. Using a number of consumer insights we came up with a new strapline, a series of radio commercials and a campaign of press ads for The Sun, The Daily Star and The Mail on Sunday.
For the full story, and to play the radio commercials, go to the Lionhouse website.
Why book a cottage when you can have a castle?
Clarenco own seven remarkable properties (castles, a chateau, an abbey and fort in the Solent) that you can rent for parties, weddings and all kinds of corporate events.  They asked me to produce a brochure for the whole collection, then write brochures for each individual venue.

I carefully researched the history and locations before constructing narratives rich in character and heritage that promised lashings of luxury and adventures in abundance.  This involved painting pictures of a lifestyle that will be familiar to premiership footballers and rock stars, hedge fund managers and A list celebrities, but in a way that also talks to a wider audience – businesses keen to make a big impression and groups of family and friends making memories that will last a lifetime.
To see the group brochure click here.  To see brochure of castle near Caithness click here.  Click here for fort in Solent.  Click here for chateau on Anglesey.
Putting a smile on your face with a pint of cider
Living in Somerset I'm surrounded by cider farms.  One of the biggest and best known is Thatchers.
Every times I see their latest TV commercial I think to myself "I could do better than that".  So a few weeks ago I got together with my mate Sam, who is an expert at producing cost effective online video, and came up with a 30 second slot.  Like their TV commercial it focuses on their heritage, but we've added a twist in the tale to give it some humour.  To view it click here.
Passport to paradise
Halcyon specialise in creating bespoke holiday itineraries that turn your wildest dreams into blissful reality.
They asked me to articulate their very personalised offering for the introduction to their passport, then write 100 word cameos of 76 extraordinary five star hotels, game lodges, private islands and magical resorts that they particularly recommend.
Shame I couldn't visit more than a handful personally!
To view the full passport click here.
Wishing you a prosperous New Year
If you have a product or service that could do with an injection of hi-touch then I'd love to help.
Picture credit, heart image, http://www.flickr.com/people/lapideo/