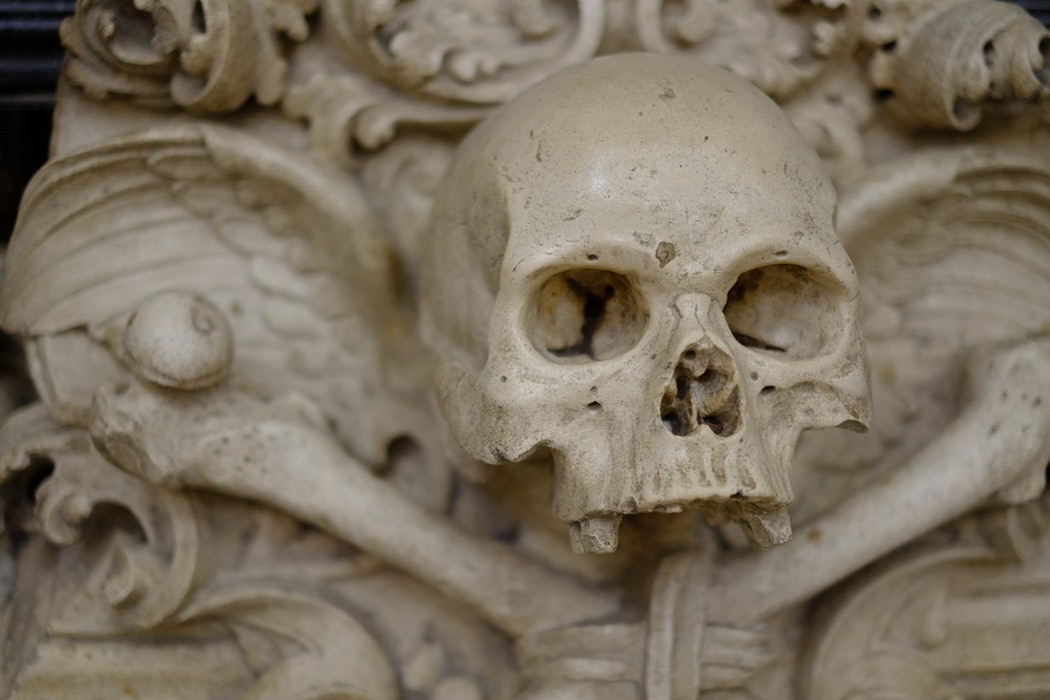 We are constantly being told that old style analogue advertising (press, posters, direct mail, broadcast TV) is dead.  This is bollocks.  As Mark Twain observed, on reading his own premature obituary, "The reports of my death have been greatly exaggerated".
And the would-be assassins are…
Who is trying to bury traditional advertising?  The younger generation of marketing people who assume that anything that predates them is worthless.  They would say that, wouldn't they?  They want to hurry analogue into its grave so they can carry on bigging up the benefits of digital and concentrate on the stuff they have been brought up with and feel most comfortable with.
Why won't you just expire like you're supposed to?
Of course digital has had a huge impact.  But in the same way that TV didn't kill off radio the new technologies and media have not consigned the old to the grave.  People still read magazines, and these still carry ads – lots of them.  Posters are still with us, and TV commercials, and printed marketing collateral.
Dirty digital
In fact, things seem to be swinging back the other way, with digital under fire. Advertisers, and the public, are expressing serious doubts about:
Companies like Facebook losing control/selling our data
The rise in online advertising fraud (where you pay for ads that are not viewable, or for fake visits/clicks by traffic bots and reports that lack transparency or are downright misleading)
The shocking wastefulness of programmatic media buying
Public annoyance with intrusive pop-ups and retargeting ads (as well as the corresponding rise in use of ad blocking programs)
Brand damage when your ad appears on an offensive YouTube video or next to inappropriate content
The general cost effectiveness of digital media and the difficulty of getting trustworthy data
The way online advertising is driving the rise of fake news
Corruption – agencies taking kickbacks and using client money to arbitrage online ad inventory without the knowledge of clients
For more details, and statistics, on the above, read this post by Bob Hoffman.
Traditional advertising enjoying a new lease of life
Given the doubts about digital it's no surprise that many advertisers are switching ad spend back to traditional media.  I'm working with a client who spent about £750,000 on digital media in 2017.  This year they're not ditching digital entirely but now investing heavily in full page press ads.
In a separate development the arrival of GDPR in May of this year will make it much harder for brands to target people directly through electronic media.  This will probably lead to a resurgence in good old direct mail, as well as predisposing advertisers to spend more on traditional media.
Digital guys don't do analogue
Digital designers and copywriters were quick to tell us that old style designers and copywriters, those who started their careers creating press ads and TV commercials "can't to digital".  This is simply not true, a myth put about by those that wish it were.  Those traditional design and writing skills are transferrable to a variety of different media, including digital – and doing so is not difficult.  A lot of "old style creatives", as well as "doing press and TV" are perfectly capable of designing and writing for the web and social media.
The reverse, however, does not seem to apply to the industry's digital practitioners.  Almost all of today's press ads are dire – created by people who simply can't get to grips with the medium.
Great press ads tend to make a single point really well, ticking off all four of the old AIDA boxes (Attention, Interest, Desire, Action) swiftly and effectively.  These ads almost invariable have no more than four elements – headline, image, body copy and logo/call to action/contact details.  They make a case, and prove it, with speed and brevity.
Example of a great press ad (from 1980s)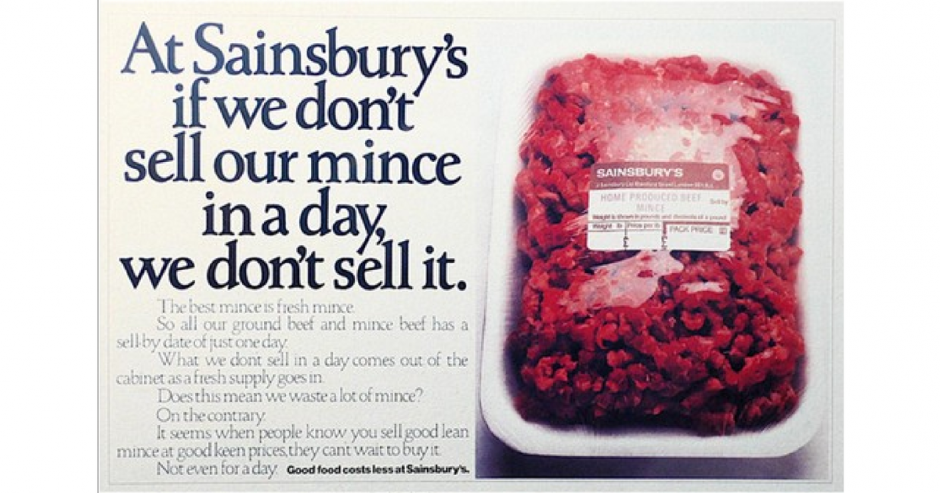 It's simple, elegant, persuasive and well laid out – you get the point in an instant.  The copywriter and art director understand how to work in this medium.
Example of a current press ad (April 2018)
Compare and contrast this with an ad from the latest edition of The Voice, the magazine mailed to members of the Federation of Small Business.
I think you'll agree that this is a mess.  With no headline or image your eye does not know where to start, or where to go next.  There is nothing to grab your attention.  Instead of creating interest and engagement your brain says "reading this is going to be hard work, and boring".
Whoever put it together has just thrown a mess of words and visual elements onto the page in the hope that some of it sticks.  This is what happens when you hire  digital people, who think press is a dead or dying medium, to do a press ad.  You get a web page, designed and written by people who regard words and images as mere content.  A page full of stuff that nobody in their right mind will ever bother to wade through.
I could give you countless examples.  Here's one that runs regularly in Money Week.
It's broken into panels, like a web page.  But this just makes it look like two different ads.  There are four logos, two at top and two at the bottom – is it a Sainsbury's ad, a Woodland Trust ad, a National Football Museum ad or something to do with the annual poppy day?  There are three different headlines.  The images just add to the visual confusion.  What on earth is it about – and why should I be bothered?  It's a bus accident of an ad, with stuff scattered all over the place.
Where are the Mad Men now that we need them?
Traditional advertising is not dead.  But many of the people who have the experience and skills to do it properly have either popped their clogs or been hustled out of the industry by people who don't know what they don't know.
Picture credit, marble skull:  Bistrian Iosip  meetbistrian.com