Proof

we can write geeky nerdy stuff too!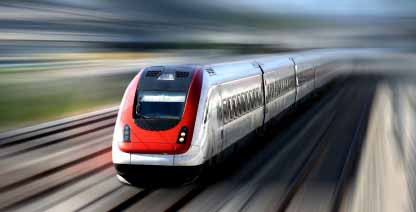 Zircon Engineering Software
Copywriters tend to specialise in one or more sectors, such as consumer goods, or technology, or financial.  I don't – you'll find pretty much every industry covered in my portfolio.
Some jobs, like luxury hotels or travel blogs, may be glamorous.  But the more technical assignments can be very satisfying – explaining the complexities in a way that's clear and easy to understand is a real test of one's abilities.
The challenge is to express the issues, features and benefits in layman's language.  The reason being that the target audience is not entirely made up of those with technical background – the decision to purchase, and the choice of supplier, will be heavily influenced by people who control the finances, many of whom may not know an algorithm from a semiconductor.
Being a bit of a technophobe, like myself, can actually be an advantage.  If I'm able to explain the issues, in language that even I can understand, then it should make sense for those with only a rudimentary understanding of science, technology and engineering.
Turning code into plain English
Zircon Software provides software engineering services to clients who require high integrity/availability systems for control, information and testing purposes.  These clients tend to be in the rail, transport, defence and finance/retail.  So, we're talking about software that manages things like brakes on trains, signalling on the railways, weapons and communications systems, as well as the processing of electronic payments – stuff where you cannot afford for things to go wrong.
Over the years I've helped them write text for their website, case studies and blog posts.  The main purpose is to showcase the company's range of capabilities and the thoroughly professional methodologies, brought to life with stories and comments from satisfied customers relating to completed projects.  The underlying purpose, however, is to reassure potential clients that, in the words of Managing Director Brian Hunt, "we're not impenetrable nerds!".  The point is that Zircon, as well as being thoroughly competent, are easy to work with –they communicate well, are very flexible and accommodating as well as being natural team players.  This theme runs through all the communication to differentiate Zircon from the competition and to motivate potential clients to hire them.
Examples of case studies:
England expects – helping our armed forces prepare for future conflicts with up to date electronic warfare software.
Cobham Aviation Services provides operational readiness training, mission rehearsal and electronic warfare training for military and international armed forces.  This involves using complex software to simulate attacks and when Cobham decided that this was nearing the end of its useful life they asked Zircon to update it…..(full case study text available on request)
Zircon's expertise and flexibility proves invaluable to Invensys Rail.
Zircon recently worked with Invensys Rail to develop an on-train data logger and decoder for the upgrade of London Underground's Victoria Line.  This enabled them to successfully get a new control and signalling system into service within a tight timeframe…..(full case study text available on request)
Zircon helps Hyder Consulting and the Highways Agency avert a major reporting pileup.
Zircon recently worked with Hyder Consulting to redesign a crucial spreadsheet for the Highways Agency (HA).  Despite a number of difficulties and a very tight time frame Zircon successfully delivered a solution, enabling the HA create higher quality reports with greater ease and efficiency.…..(full case study text available on request)
I also worked closely with the directors of Zircon to produce regular blog posts.  These included a series that outlined how the company handles a project from start to finish:
Starting a project on the right foot – the why, how and what of Requirements
Managing software development projects – the design stage
Implementation.  "Just do it" vs "Do it properly"
High quality software – how do we consistently deliver it?
The end – and happily ever after
Other posts cover recent projects:
Look out, there's a potted palm on the line
Updating legacy systems to keep our Armed Forces in readiness
In other posts we covered a variety of issues that clients might be curious about:
Certification demonstrates competence, but not excellence – discuss
How we make sure we have the human resources our clients need (in a hurry!)